A different financial services business
With construction at its heart
We're People's Partnership, but when we started out over 80 years ago, we were known as B&CE. Our business focused on financial products for construction workers, but we've evolved with their changing savings needs. Many of you may already have savings with one of our products.
The financial services business with construction at its heart
The Charitable Trust, set up in 1991 under the name of B&CE, helps thousands of people in the construction community, as well as financing research into occupational health and safety within the industry. It provides relief for people in times of need and helps individuals and their dependants with financial or emotional support, guidance, advice, and training or retraining. Grants are provided for education and training including assistance with entry level construction qualifications to help people who are out of work due to health reasons.
We help to raise the profile of the industry as a career choice for young people by partnering with like-minded organisations such as the Construction Youth Trust, a charity which helps young people find a career in the industry.
People's Partnership is also proud to be a partner with Build UK and Open Doors later this year. This will see construction sites around the country offering young people the chance to get a taste of what it's like to work in the industry.
Financial protection for everyone
We continue to offer construction workers financial protection and peace of mind for them and their families through our Employee Life Cover and Employee Accident Cover. We believe that providing Employee Accident Cover shows employers value their employees. And Employment Life Cover is an affordable benefit that provides financial support for employees should the unexpected happen.
The success of our business allowed us to expand our products to the whole financial market. Over the past 11 years, our leading product, The People's Pension, has grown to over 6 million members and 100,000 employers who trust us to grow their savings and ensure they're protected when they retire.
People's Partnership has come a long way, but we remain committed to sustaining a strong and enduring relationship with the construction industry.
For more information about the Charitable Trust click here.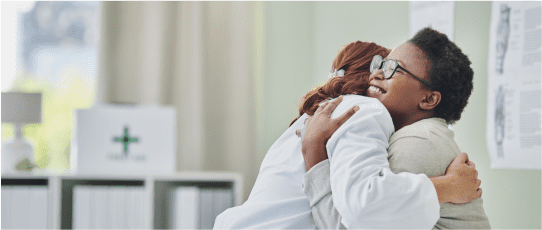 Employee Accident & Life Cover
B&CE's protection products specifically for construction workers.

The People's Pension
A workplace pension for all employees, in every sector, and for businesses of any size.