The People's Pension
A workplace pension for all employees, in every sector, and for businesses of any size.
Retirement saving made easy
Quick to set up. Easy to manage. Simple to understand.
Each saver with The People's Pension has their own pension pot which they pay into – as does their employer, as well as the government in the form of tax relief. We invest that money to grow over time, and when they're ready, each saver can use their money as they'd like to later in life.
*1 in 5 UK workers applies to those aged 22 and over with a workplace pension.
All figures correct as of April 2023.
A workplace pension you can trust
We've been providing workplace benefits for over 80 years. We've worked really hard to create a workplace pension that people can rely on – one that's trustworthy and straight forward. We do all the complicated stuff like finding investments that can grow savers' money. And we always use plain language in our communications, so members can be informed while seeing very little that confuses them.
We think this is why more than 6 million people are saving for retirement through The People's Pension – collectively investing over £20bn.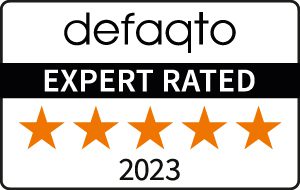 Sustainable and secure savings that grow
The People's Pension Trustee never loses sight of putting our members' interests first – by ensuring investment funds have the best chance to perform and grow.
Find out more about our investment approach and fund performance on The People's Pension website…
A workplace pension with soul
Discover more about what makes The People's Pension different.
Member Online Account
If you have savings with us, you can check how they're doing and much more…
Employers – get started
Ready to set up a workplace pension for your business?
*1 in 5 UK workers applies to those aged 22 and over with a workplace pension.