Annual and financial reports
Read our reports to learn about everything we do to help people build better financial foundations.
Reports from People's Partnership
Our annual reports cover our financial performance and how we look after savers' money – plus improvements we're making to the services we provide, and so much more.
A number of these annual and financial reports were published when we were B&CE, before we changed our name to People's Partnership in November 2022.
Annual reports & financial statements
Solvency & financial condition reports
Analysis by AKG Financial Analytics
Gender pay gap report
Modern slavery act statement
Women in Finance Charter
When we signed up to the Charter in October 2017, we had 27% female representation. As of September 2022, we have 33% female representation in senior management.
The structure of the organisation has gone through changes in this time, so our targets have been realigned taking account of a smaller senior management population and lower turnover within this group.
We believe we are on track to meet our revised Charter target of 40% by our deadline of April 2025.
Over the past year we have increased our female representation in senior management and expect to increase this further in the coming year, through our actions on development and succession planning.
The People's Pension investment fund performance
With a market-leading track record in delivering straightforward workplace pensions, The People's Pension offers a competitive pricing model and a strong default fund which over 95% of members invest in.
You can see our fund factsheets and fund unit prices for The People's Pension on The People's Pension website…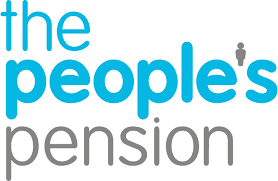 For annual and financial reports relating to B&CE, please see the B&CE website.
---
A different financial services business
We believe that by helping to make our industry better, we can make society better too.
A workplace pension scheme with soul
Find out about what makes our main product – The People's Pension – different.
Our roots in construction
More about B&CE, the former face of People's Partnership, and the products we offer.