Community
We put people first because they're at the heart of everything we do.
Our charity & community work
People's Partnership has a social responsibility and commitment to actively make a meaningful difference in the world.
As a profit for people organisation, we strive to make a positive impact on society. It's part of our core values and the right thing to do – so giving back to our local community is really important to us.
As well as having our very own Charitable Trust, we also give our time and money to help local charities and community projects throughout the year.
The B&CE Charitable Trust
B&CE, the former face of People's Partnership, started the Charitable Trust in 1991 to give back to the construction community. Over the years, we've helped 1,000s of people in times of need and funded research into occupational health and safety in the construction industry.
Even after more than 30 years, helping people who have fallen on hard times through our Charitable Trust is an essential part of our ethos and identity.
Community is at the heart of our business
Volunteering
Each year, we seek out local volunteering opportunities that our employees can take 2 days paid leave to support – or they can use these days to volunteer at a charity of their own choice.

We've supported employee volunteer days since 2017, and have helped local initiatives including:
The People's Park
Dorman's Community Centre
Dare to Dream
Dementia Action Week.
Crawley Open House
Our charity of the year
At the start of each year, our employees choose a charity they'd like us to sponsor for the next 12 months. We then work closely with the charity and organise internal events such as cake sales, quiz nights and raffles to help raise money for them.

Over the past 6 years, we've raised tens of thousands of pounds for our charities of the year, which include:
Crawley Open House
Olive Tree Cancer Support Centre
Golden Lion Children's Trust
St Catherine's Hospice.
---
Our impact on society
Crawley Open House
Crawley Open House has been serving the local community for over 40 years in its mission to support those who find themselves experiencing homelessness in Crawley and West Sussex. The charity runs a year-round, high-support hostel that provides a home to 57 people each evening.

In 2021, in honour of the B&CE Charitable Trust turning 30, we donated £20,000 to Crawley Open House to help build their brand-new resource centre, located opposite their hostel in Three Bridges.

The centre helps residents and service users gain the employability and life skills needed to boost their confidence and get them back into training, education or employment. This is just one of several incredible services offered by the charity.

We also offer volunteering opportunities for our teams to participate in support activities at Crawley Open House.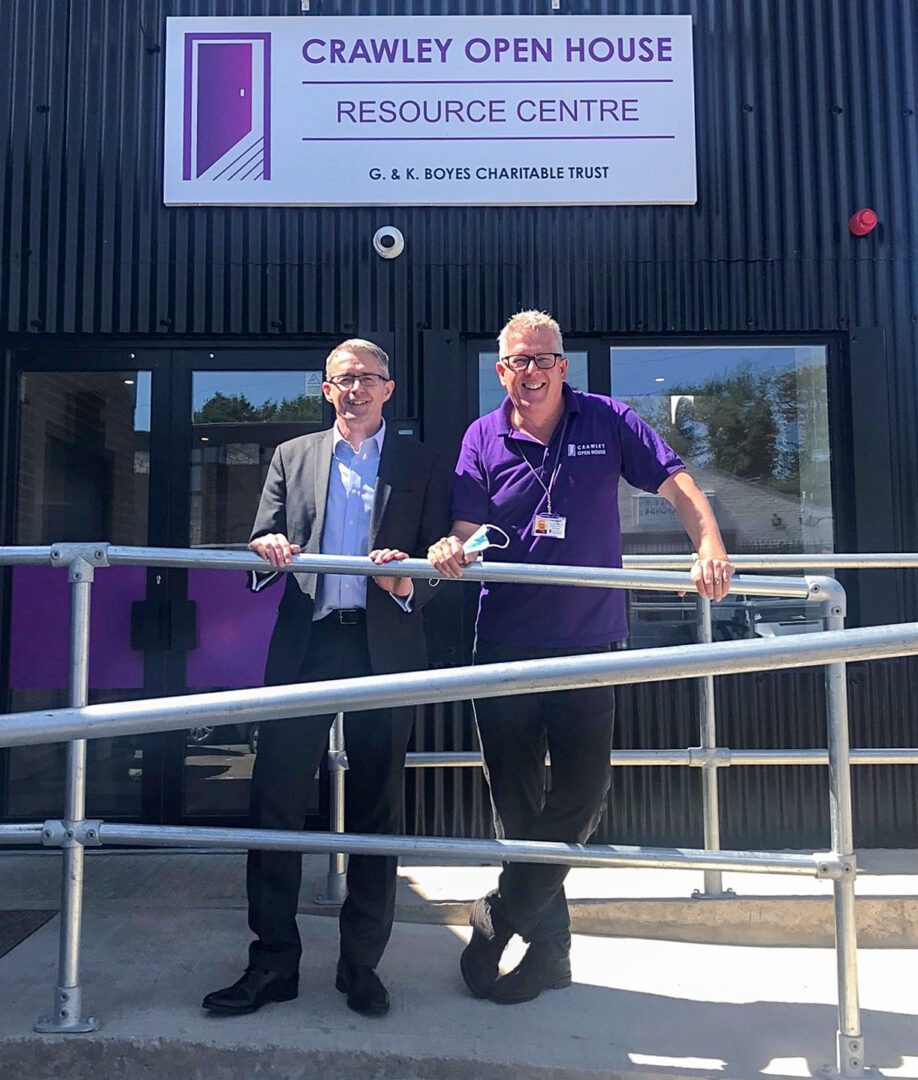 Dare to Dream initiative
Love Local Jobs Foundation runs the Dare to Dream programme through the combined support and collaboration between schools, local authorities and leading employers.

The programme provides a wide reach to over 5,000 students across Sussex, offering experiences and tools that will help them fulfil their potential.

Dare to Dream has provided a strong sense of purpose for the local business
community by having its volunteers help students to be their best selves, while creating new connections throughout the experience.
Through their participation in the programme, volunteers have benefited from the opportunity to enhance their own workplace skills such as empathy, training and coaching, helping them to feel more positive about their employers and workplaces.
As an organisation founded for social good, being able to help students in the local community by supporting such a brilliant project is fantastic. We're delighted to nurture the talent of tomorrow as we continue to commit to making a difference in society.
Crawley Jets
People's Partnership donated 6 new specialist wheelchairs to Crawley Jets Wheelchair Rugby Club worth almost £20,000, enabling it to develop its squad.

Supported by Crawley Rugby Football Club, the Jets were formed in 2019 and compete in the Great Britain Wheelchair
Rugby (GBWR) 5s league each summer along with friendly and development festivals.
As a result of the donation, the Jets now have 10 adapted wheelchairs, which means they're able to remain competitive.
As an organisation founded for social good, with deep roots in our community, we're delighted that we've been able to support the Crawley Jets, who are doing a great job in raising the profile of wheelchair rugby locally.
National Junior Athletics Championships 2023
People's Partnership was the headline sponsor of the National Junior Athletics Championships 2023 promoted by Activity Alliance, a national charity and leading voice for disabled people in sports.
The annual event took place in Coventry and celebrated the best of disabled youth athletics, with more than 150 athletes in 60 races and 20 field events.
It really has been a privilege to have been here and to have witnessed some incredible performances from amazing young athletes.
Acumen People Awards
It's been 60 years since we made Crawley our home and we continue to support and champion our local community.
Young people are often given bad press with little recognition due to perceived lack of life experience or wisdom.
We recognise the potential, enthusiasm and positive contributions they bring to society. Therefore, we're delighted to be involved in the Acumen People Awards to spotlight the incredible young people in our area.
The ceremony recognises young people from 7 to 17 years old in our local community and showcase them for going above and beyond.
The awards were launched to recognise outstanding individuals. They become role models for their peers and inspire others to get involved and work towards positive change.
There are 9 categories in total and People's Partnership sponsored the Bravery Award category. This award recognises an individual who has shown incredible courage, perseverance, and resilience.
Four finalists in each category were chosen by a panel of judges and invited to the prestigious awards ceremony set up by the Sussex-based law firm, Acumen People Solicitors.
The winners were announced on the evening and presented with a trophy by the sponsor of each category, with all profits going to The Rockinghorse Children's Charity.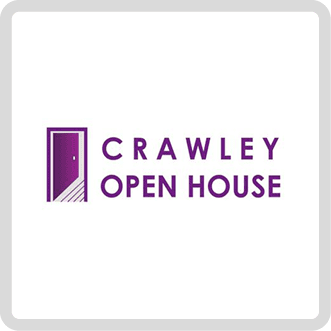 Accessible communications
We champion the importance of accessibility, both internally for our employees and externally for our customers. This concept is rooted in the principles of inclusivity, equality and human rights.
Financial services are complicated enough, so we try to explain things using everyday language to help people understand financial products and make well-informed decisions. Committed to clear communications, we're a corporate member of the Plain Language Commission.
We've introduced online tools and accessible communications like braille, large print and other languages. These are crucial for ensuring information is available and understandable to everyone. If you're interested in this service, contact us for more information.
A different financial services business
We believe that by helping to make our industry better, we can make society better too.
A workplace pension scheme with soul
Find out about what makes our main product – The People's Pension – different.
Our roots in construction
Some products are still under People's Partnership's former name – B&CE.